The 3-step training program emphasizes equally theoretical and practical education. After participation in surgeries at selected training centers, the surgical techniques will be trained step-by-step in a hands-on workshop. Finally the surgeon can operate on his own patients supported by a  faculty. The CM3 program contains three steps: Visitation, Hands-on Workshop, First Surgery
Level 1-2 up to Level 2-3
This workshop will provide profound theoretical and practical knowledge on endoscopic deherniation/decompression and demonstrates endoscopic facet and SI joint therapy.
Level 3-4
On-site Upgrade Workshop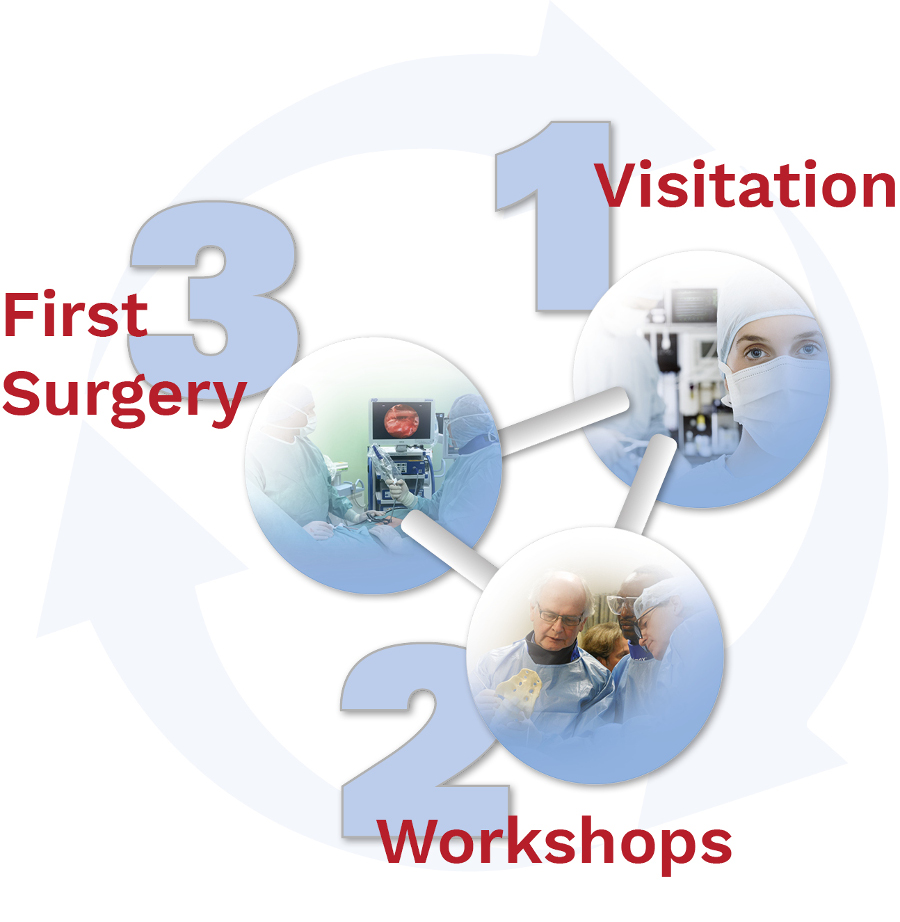 First interested surgeons get familiar with the surgical techniques and gain their first live-experience during an internship in one of the partner hospitals.
During this step the visiting surgeon will
be introduced to endoscopic methods and techniques and learn how to carry them out in a clinical environment
get to know endoscopic devices and instruments in routine clinical practice
gain first insight into clinical options and limitations of the method(s)
be made aware of the importance of team involvement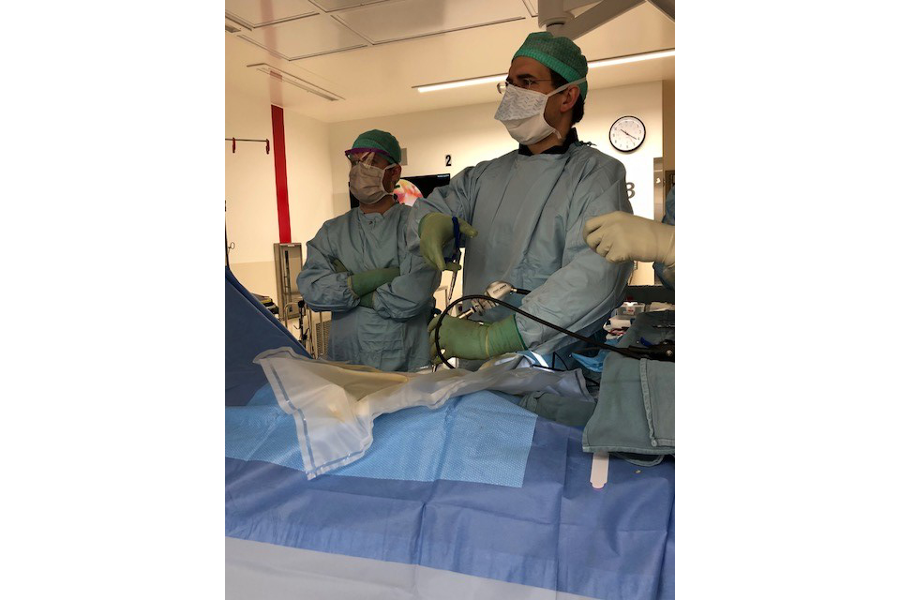 All endoscopic methods and techniques are taught and trained in workshops combining theoretical and practical parts in a very efficient way. All workshops are conducted by a committed ESPINEA® team, consisting of training and application specialists and highly-experienced faculty members, who are specialized in orthopaedic or neurological surgery. Workshop contents are:
Transforaminal and interlaminar endoscopic access to the spinal canal for deherniation and decompression at the lumbar spine, treatment of migrated disc herniations, foraminal, recess stenosis, including navigated surgical access.
Pain therapy treatment of facet and sacroiliac joint syndroms at the lumbar spine, and interventional and intradiscal endoscopic nucleus therapy.
Treatment of facet joints as well as decompression at the cervical spine.

Transforaminal endoscopic stabilization with
percutaneous screw-rod-sytem and implantation of cage with over-the-wire technique.
This workshop will provide profound theoretical and practical knowledge on endoscopic deherniation/decompression and demonstrates endoscopic facet and SI joint therapy.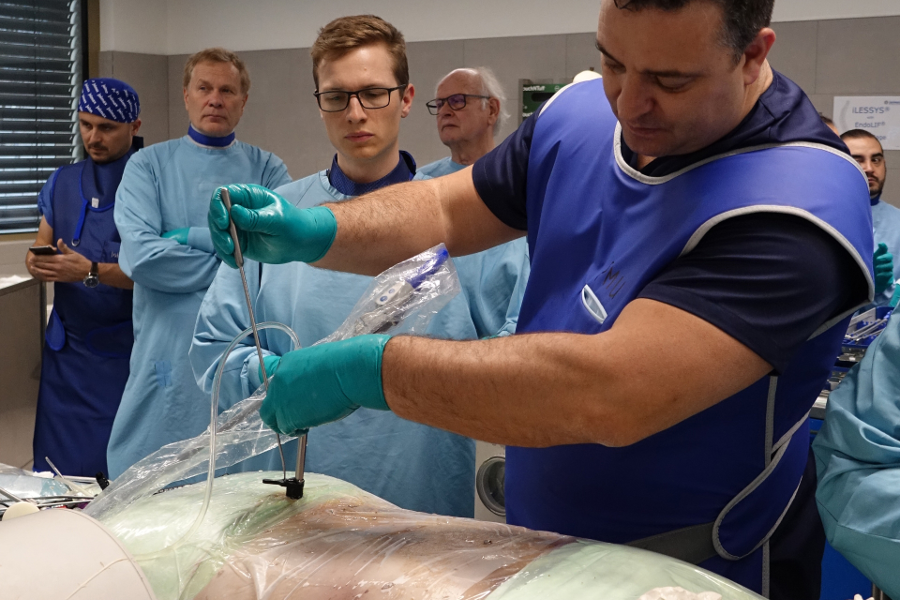 This workshop will provide profound theoretical and practical knowledge on endoscopic decompression at lumbar, thoracic and cervical spine as well as minimally-invasive stabilization.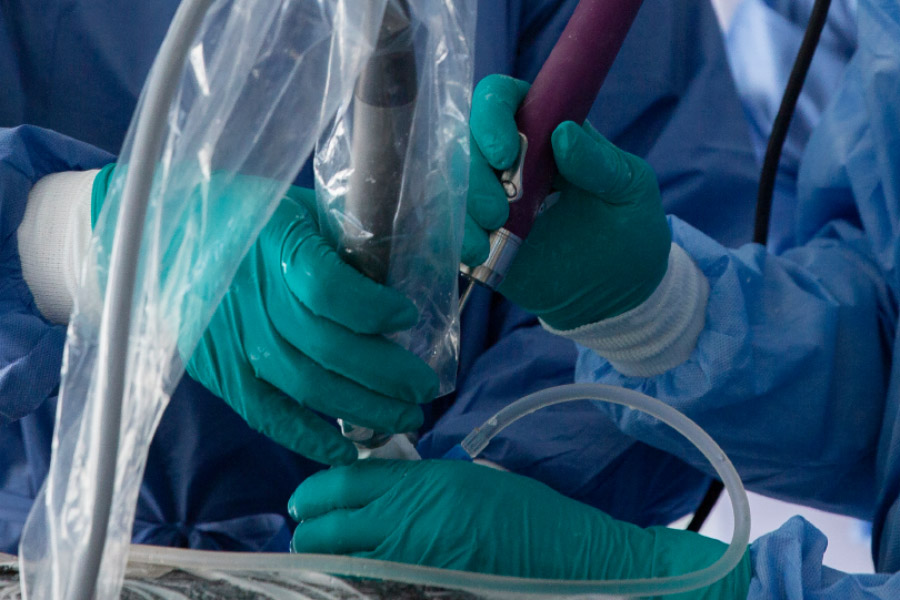 Upgrade workshops are strategically designed for surgeons that are looking to take their first steps deep into Endoscopy.
Supported by an experienced endoscopic spine surgeon and joimax® application specialist, the well-trained beginner performs a full-endoscopic surgery on his first patient.
The education modules enable the beginner to:
Acquire the skills to carry out endoscopic spine surgeries by themselves.
Gain experience to select appropriate cases matching the individual capability.
Gather knowledge on organization and conduction of endoscopic spine procedures within the individual hospital and OR settings, as well as with the respective team.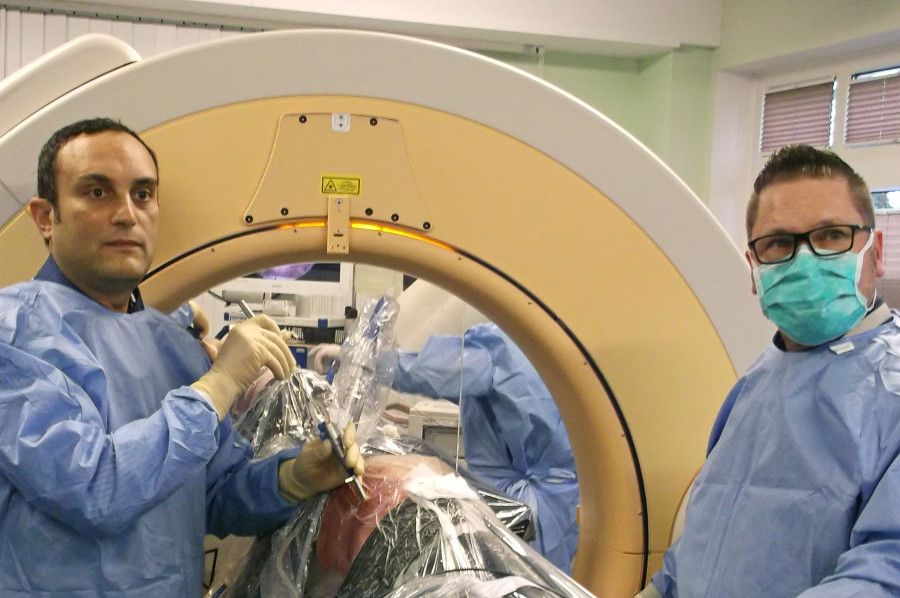 Endoscopic Spinal Surgery Level 1-2 workshops will provide the participants with a widest possible basis. The unique transforaminal access to the spinal canal and the spatial orientation through the endoscope can be challenging, especially for beginners. Level 3-4 workshops will deepen existing knowledge and further expand surgical techniques, e.g. cervical treatment options, as well as endoscopic fusion techniques. These are particularly suitable for experienced surgeons. Pain Therapy workshops address facet, sacroiliac joint and peripheral nerve treatment, as well as interventional nucleus therapy. All workshops touch electro-magnetic navigation with Intracs® em, the integrated Navigation Tracking & Control System from joimax®. Clinical background, challenges, pitfalls and complications of each technique are shared and discussed in faculty lectures. Practical demonstration and explanation on spine models and simulators support the understanding and lead to practical hands-on training on human specimens.
Continuous Medical Education Means:
"Never Stop Learning"
After successful completion of the CM3 Program for a specific method or technique, you may want to start off again with the CM3 Program and another method, enlarging your surgical portfolio and thus increasing your number of treated patients. And even with all techniques acquired, there are always new, different or surprising aspects and approaches when talking with other surgeons during workshops, meetings or conferences.
Choose what you'd like to learn from our extensive subscription library.
Get in touch with our esteemed faculty members and find out how to become a faculty by yourself.
User, Faculty & Expert Meetings
ESPINEA® together with joimax® see these meetings as a great opportunity for endoscopic spine experts to interact in an intimate environment.
ESPINEA® provides a platform for extensive exchange of knowledge and experience in a confidential framework