Training & Education Partners
Training and Education Programs provided by ESPINEA® in cooperation with joimax® are conducted all over the world with the highest quality and best results. Most Training and Education Centers are hosted by joimax® and institutions in Korea, China, The USA, Austria and Germany.
joimax® has an already established international network of training centers to ensure theoretical and hands-on training in endoscopic spine surgery worldwide. These training partners are also part of the ESPINEA® Academy.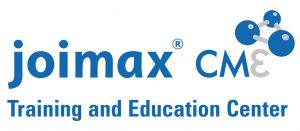 joimax® distributors run workshops in their countries according to the joimax® concept. These workshops are successfully implemented all over the world, e.g. Chile, China, India, Jordan, Manila, Taiwan, Thailand, Vietnam, Singapore, South Korea, Egypt, Spain, Russia, France, Greece, Ireland, UK, Italy, Portugal, and many more.
More education initiatives are in the process of being implemented at scientific societies, associations and universities.