Thank you for
your registration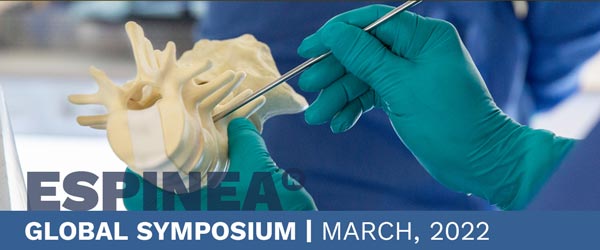 You will soon recieve your participation code for the Conclusion Meeting at March 11, 2022. 
March 11 | Conclusion Meeting ESPINEA® Global Symposium
Global Timetable
APAC Region
9:00 pm – 10:30 pm (UTC +8)
European Region
2:00 pm – 3:30 pm (UTC +1)
US & LATAM Region
5:00 am – 6:30 am (UTC -8)
Schedule (as of European region | UTC +1)
Prior to Meeting: Register and join
2:00 pm | Beginning of Conclusion Meeting
Presentations of conclusions from Asia, Europe and the Americas (10 min. each)
followed by a Discussion and Q&A (20 min. each)
3:30 pm | Summary and Final Thoughts
We offer 30 minutes of extra time for discussions on demand
2 CPD points have been requested for each participant that has been present in a Round Table Meeting or the Conclusion Meeting for the required period of time.
The objective of the Conclusion Meeting at the Global Symposium is to subsequently publish a scientific article or white paper.
The Conclusion Meeting brings together the results of all three Round Table Meetings, pointing out the traditional features and differences present between each region. Share your point of view, your knowledge or ask our specialists during the meeting.