360° Endo-(Stenotic) Decompression
As of December 2021, the content of Workshop Decompression Level 2-3 is now included in the Workshop Decompression Level 1-2 up to Level 2-3 course.

More experienced surgeons can boost their learning curve by attending an Upgrade Workshop or Level 3-4 Workshop, for example.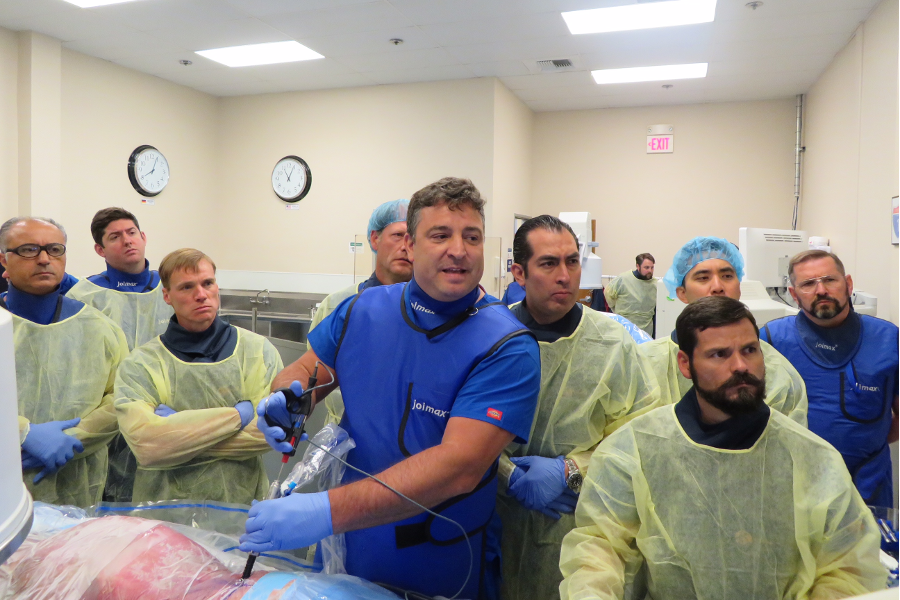 General Information for Workshops
Course Language
International workshops are held in English. For specific groups courses can be held in the participants mother tongue
Course Fee (valid from January 2022)
Online & On-Site workshop
1-day workshop: € 750 / $ 890 per participant (incl. applicable VAT)
1.5-day workshop: € 980/ $ 1,190 per participant (incl. applicable VAT)
2-day workshop: € 1,450 / $ 1,590 per participant (incl. applicable VAT)
The fee includes workshop materials, refreshments and the evening event (as of 1.5- and 2-day courses).
Payment conditions
Advance payment must be made in full prior to the course date. An invoice will be sent upon receipt of the registration form.
Accommodation
We would be pleased to give you some hotel recommendations.
Certification
CME credits will be requested for all workshops. Points are announced in the course agenda. If you need any further information please contact us.
---
General Terms and Conditions for Workshops
Workshop Registration
Registrations for the ESPINEA® workshops need to be in writing. The decision on a potential participation is done on order of receipt. No claim can be asserted by the applicant.
Order Confirmation and Payment
The registration will be confirmed by separate mail and/or with the written invoice at the latest and represents a mutually binding obligation. The invoice is to be paid 2 weeks after receipt at the latest.
Cancellation of Workshops
No cancellation fee applies if cancelled at least one month before the workshop. If cancelling within 2-4 weeks prior to the course, a 50 % fee is charged. If cancellation occurs less than two weeks prior to the workshop, the full workshop registration fee is charged. Please note that cancellations must be submitted in writing.
Workshop Conduction
All workshops contain theoretical lectures and intense practical training. Access planning and training of surgical techniques as well as handling the instruments and endoscopic orientation are trained on anatomical specimen, supported by preparative training on sawbones and simulators.
The workstations are equipped with C-arms, joimax® endoscopy towers and surgical instrumentation. X-ray protection is provided. There are 2 up to 5 workstations per course with 4-5 participants per station.